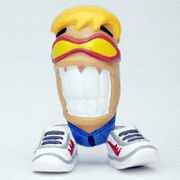 Dave is a Tech Deck Dudes with a huge grin on his face. He wears normal clothing and shoes and has hair on his head. He wears sunglasses as well.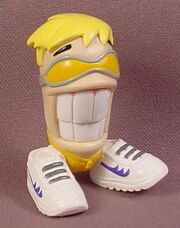 Dave has an unusual mouth compared to most Tech Deck Dudes.
Occording to Dave's profile, he is a dentist. However, he doesn't were dentist type clothing.